New Mexico Public Relations on Twitter
Twitter is what's happening in the world and what people are talking about right now.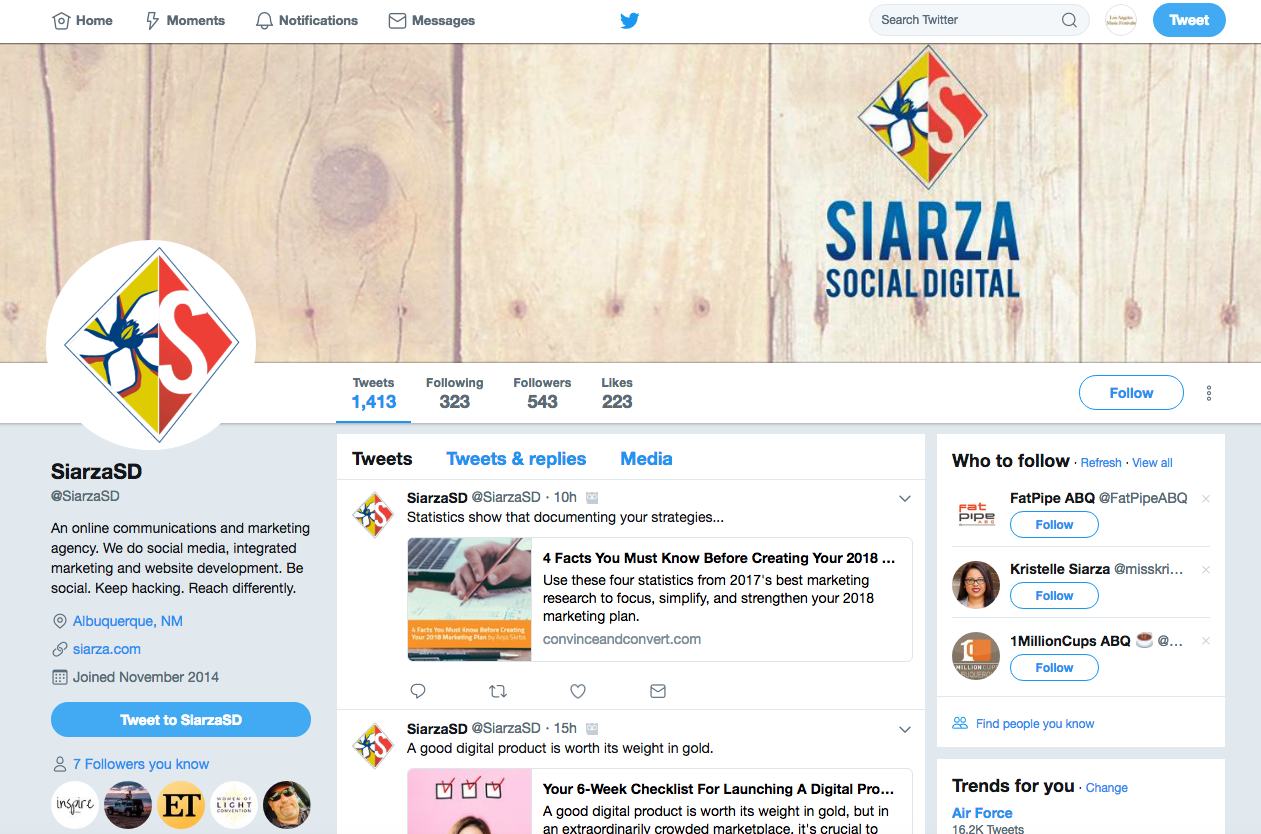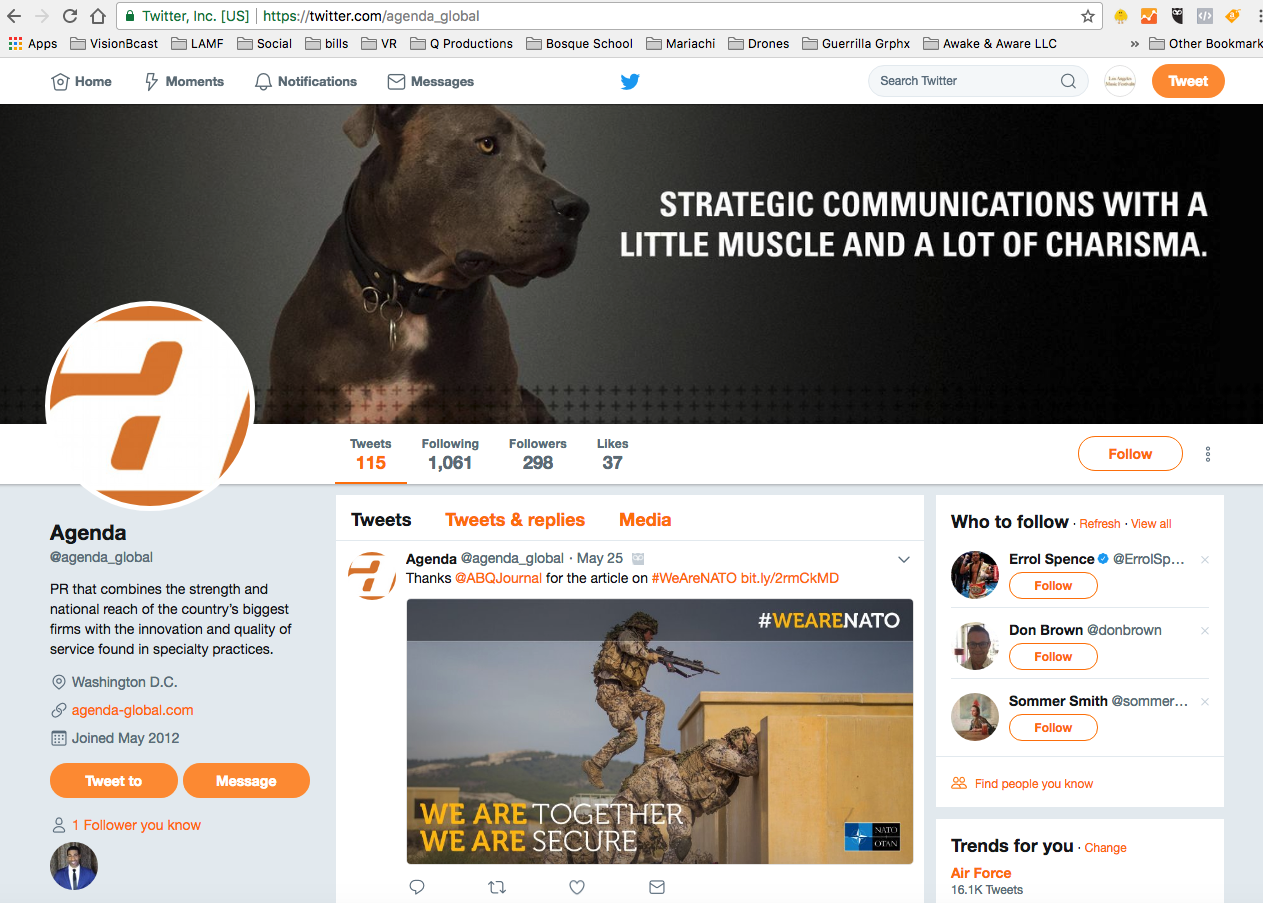 Twitter has 328 million monthly active users. It's a dynamic and versatile social media platform. As of 2/27/2018 @VisionBroadcst has published 2,961 tweets and has 2261 followers. That's more followers than any other public relations provider in New Mexico.
In all fairness, on 12/27/2017 The Garrity Group had 1040 followers but Tom Garrity himself had 3980. Siarza Digital had 543 followers but Kristelle Siarza had 3,657. Loka Creative had 1452. Respects also to Steve McKee with 11.2K and Micaela Brown of Inspire Media who has more followers than the rest of us combined. My personal Twitter @floydvasquez had 3166 followers and my intergovernmental affairs and veteran service profile @vetpao had 543.
Full service public relations/integrated strategic communications firms are awesome and have more capacity. We're a boutique. We're hungrier, less expensive and good at Twitter. ;-) How can we help you?